Ingeniero Ciberseguridad
in Agrosuper
Closed job - No longer receiving applicants
Follow
Follow Agrosuper in Get on Board and we'll notify you when new jobs are published.
More open jobs from Agrosuper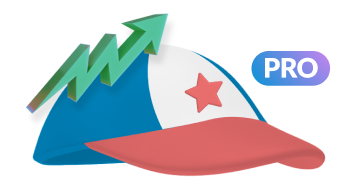 Be the first to apply to the next job.
This job already got lots of applicants. Coach Pro gives you real-time alerts so you are the first to apply to the job you want.
En Agrosuper nos apasiona alimentar lo bueno de la vida todos los días, haciendo las cosas siempre mejor, con espíritu de crecimiento y desarrollo, y disfrutando la vida.
Conformamos un grupo humano de más de 13.000 personas, unidos por el sueño de llevar alimentos de la más alta calidad a la mesa de las familias de Chile y el mundo.
Por este motivo, buscamos a personas con ganas de crecer y desarrollarse para que se unan a nuestro equipo y así potenciar todos sus talentos.
Funciones del cargo
Como Ingeniero Ciberseguridad, te desempeñarás en nuestra Oficina Central, en la ciudad de Rancagua, y tu principal objetivo será gestionar y monitorear proyectos y plataformas relacionados a la ciberseguridad de Agrosuper, asegurando el cumplimiento de las buenas prácticas en seguridad, gestión de riesgos y desarrollo de los controles.
Al mismo tiempo, operar en Agrosuper sobre plataformas de ciberseguridad, métricas operacionales y minimizar riesgos de nuevas amenazas en la gestión de la seguridad de la información.
Dentro de las funciones específicas, deberás apoyar en el proceso de certificación ISO 27001 y liderar la implementación de los controles y la gestión del proyecto.
Requerimientos del cargo
En nuestra organización y, para este cargo, esperamos contar con profesionales de Ingeniería Informática, Ingeniería en redes o afín, que destaquen en su capacidad de planificación, proactividad, autonomía y orientación al trabajo de calidad de acuerdo a los estándares establecidos, siendo capaz de movilizar a otros en favor de la seguridad en la información.
Deberás contar con manejo y conocimiento en la norma ISO 27001, experiencia en cargos similares, asociados a la seguridad de la información y manejo en Ofimática, nivel usuario.
Condiciones
Planes de Capacitación
Oportunidad de Crecimiento y Desarrollo
Convenios y bonos
Celebración de festividades
Beneficios para ti y tu familia
Alimentación diaria gratuita
Estacionamiento gratuito
Buses de acercamiento
Reajuste de renta según IPC
Accessible
An infrastructure adequate for people with special mobility needs.
Flexible hours
Flexible schedule and freedom for attending family needs or personal errands.
Meals provided
Agrosuper provides free lunch and/or other kinds of meals.
Partially remote
You can work from your home some days a week.
Commuting buses
Agrosuper provides free commuting buses from and to the offices.
Free car parking
You can park your car for free at the premises.
Computer provided
Agrosuper provides a computer for your work.
Performance bonus
Extra compensation is offered upon meeting performance goals.
Beverages and snacks
Agrosuper offers beverages and snacks for free consumption.
Remote work policy
Hybrid
This job takes place some days from home and others at the office in Rancagua (Chile).