C5 Analista de Datos Bilingüe Bogotá
in Sophos Solutions
Closed job - No longer receiving applicants
Follow
Follow Sophos Solutions in Get on Board and we'll notify you when new jobs are published.
More open jobs from Sophos Solutions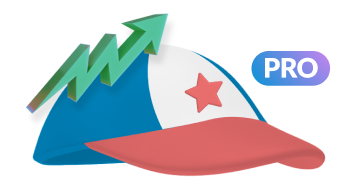 Be the first to apply to the next job.
This job already got lots of applicants. Coach Pro gives you real-time alerts so you are the first to apply to the job you want.
Sophos Solutions somos una empresa multinacional enfocada en ser los mejores aliados de las empresas en la inminente transformación digital desde un retail, una fintech, incluyendo el sector bancario y financiero a nivel global. Por eso, nuestro Analista de Datos apoyara la toma de decisiones razonadas basadas en datos.
Funciones del cargo
Recopilar y procesar Datos.
Realizar análisis de entorno.
Identificar necesidades de información.
 Limpiar y organizar los datos.
Analizar los datos.
Comunicar los hallazgos.
Requerimientos del cargo
Con experiencia a nivel Senior en AWS, GCP, Python, Terraform, Docker, Java, Pyspark. 
Diseñar gráficos, herramientas para el análisis, presentación y divulgación de la información y datos. 
Muy deseable
Manejo de inglés B1/B2 (mandatorio conversacional)
Condiciones
Súmate a nuestro equipo si eres de los que lo da todo en el día a día para transformar el hoy, romper esquemas y darle vida a la tecnología con ideas extraordinarias. En Sophos queremos que recuerdes por qué estás vivo, que encuentres inspiración en tu trabajo para seguir creciendo y que nunca olvides seguir tus sueños.
Te ofrecemos:
Contrato a término indefinido
Horario de lunes a viernes
Medicina prepagada
Elección a tu conveniencia de beneficios dentro del portafolio que tenemos preparado para ti
Elige tu modalidad de trabajo (Remoto)
Trabaja con entidades bancarias más reconocidas en el sector.
Ingreso a nuestra plataforma y programas de aprendizaje para que sigas creciendo profesionalmente en tus temas de interés.
Doble beneficios extralaborales (de parte de Sophos y nuestro cliente final)
Health coverage
Sophos Solutions pays or copays health insurance for employees.
Computer provided
Sophos Solutions provides a computer for your work.
Remote work policy
Hybrid
This job takes place some days from home and others at the office in Bogotá (Colombia).