Práctica de Diseño Gráfico o Ilustración
in SimpliRoute
Closed job - No longer receiving applicants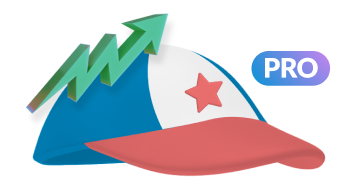 Be the first to apply to the next job.
This job already got lots of applicants. Coach Pro gives you real-time alerts so you are the first to apply to the job you want.
SimpliRoute está cambiando el mundo de la logística: Nuestra plataforma permite a cualquier empresa llevar su logística al siguiente nivel al poder conectar a sus clientes, sus repartidores y administradores en una plataforma de inteligencia que permite reducir sus costos logísticos en hasta un 30% al utilizar algoritmos de optimización avanzados y machine learning.
Por lo anterior, en SimpliRoute apostamos fuertemente en las nuevas tecnologías, siempre con un mindset agile, pero por sobre todo a las personas. Creemos que el éxito de nuestra empresa está dado en el foco en las personas y colaboraciones que la componen.
Funciones del cargo
- Apoyar en área de diseño, representando situaciones del producto en ilustraciones digitales.
- Elaborar ilustraciones con identidad propia, basadas en nuestros colores corporativos aplicadas en web, rrss y offline.
- Elaborar banco de recursos Ilustrados
Qué deberías saber?
Para hacer tu práctica con nosotros nos interesa encontrar una persona que maneje:
- Adobe Photoshop
- Adobe Ilustrator
- Adobe Animate o After Effects (nivel medio)
- Uso de Tablet o Wacom
- Además debes tener seguro médico escolar vigente.
Te amaremos sí...
- Si tienes experiencia o conocimientos del mundo de logística.
- Si hablas, escribes y/o lees en Inglés o Portugués
Condiciones
- Pertenecer a equipos de personas que constantemente se centran en el crecimiento profesional y personal
- Día Libre de Cumpleaños 🎉🎂
- Teletrabajo🗒️🖥️
Remote work policy
Locally remote only
Position is 100% remote, but candidates must reside in Chile.