UI/UX Designer
in Alluxi
Closed job - No longer receiving applicants
Follow
Follow Alluxi in Get on Board and we'll notify you when new jobs are published.
More open jobs from Alluxi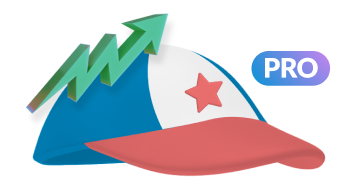 Be the first to apply to the next job.
This job already got lots of applicants. Coach Pro gives you real-time alerts so you are the first to apply to the job you want.
En Alluxi buscamos un diseñador UI/UX apasionado, extremadamente organizado y proactivo y con experiencia en el ciclo de desarrollo de software para unirse a nuestro equipo en crecimiento. Ofrecemos un gran ambiente laboral, 100% remoto, para siempre. Además de prestaciones superiores a la ley.
Somos una empresa dedicada a la creación de productos digitales de alta calidad y gran impacto. Trabajamos con clientes de diferentes industrias tanto en México como en Estados Unidos. Como Project Manager Jr, estarás supervisado en todo momento por un PM de mayor experiencia.
¡Si este suena a tu equipo de trabajo ideal, no dudes en aplicar!**

** Importante: De momento solo aplica si tienes permiso para trabajar legalmente en México.
Job functions
Diseño de nuevas features usando maquetas de baja y alta fidelidad (wireframes, mockups, papel, etc) y flujos de tareas
Análisis de usabilidad de web y aplicaciones
Revisión y mejoras de la web y aplicaciones
Creación de guías de estilos para web y aplicaciones
Qualifications and requirements
Conocimientos y habilidades enfocadas en el diseño UX/UI para web y mobile
Un portafolio increíble con ejemplos de proyectos reales destacados y casos de estudio enfocados en el diseño de landings page
Experiencia laboral en diseño UX/UI para web y mobile.
Actualización en tendencias de diseño Web y tecnologías.
Impecable gestión del tiempo y de las priorización de varios proyectos.
Excelente uso de Figma como herramienta principal de prototipado.
Conocimientos de otras herramientas de diseño como Photoshop, illustrator.
Autonomía, flexibilidad y auto-motivación.
Conditions
Flexible hours
Flexible schedule and freedom for attending family needs or personal errands.
Computer provided
Alluxi provides a computer for your work.
Informal dress code
No dress code is enforced.
This company is a Best Place to Code.
Best Place to Code acknowledges the companies that strive to offer the best possible workplace to software and technology employees.
Remote work policy
Locally remote only
Position is 100% remote, but candidates must reside in Mexico.