React + .NET /.NET Core Developer
in onephase
Closed job - No longer receiving applicants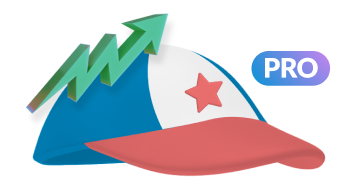 Be the first to apply to the next job.
This job already got lots of applicants. Coach Pro gives you real-time alerts so you are the first to apply to the job you want.
Onephase is a fast-growing Digital Consulting and Software development firm, we work with multiple technologies always focusing on creating the right product for our clients.
The ideal candidate is a highly-motivated, proactive, multitasker, demonstrated team player software developer with a proven track record of deploying quality production software and writing clean code.
MAIN RESPONSIBILITIES
Writing clean, high-quality, high-performance, maintainable code
Develop and support software applications, database integration, interfaces, and new functionality enhancements
Coordinate cross-functionality to ensure the project meets business objectives and compliance standards
Support test and deployment of new products and features
Estimate complex requirements with multiples acceptance criterias
MAIN QUALIFICATIONS
Depth experience with React js. / React Native
Depth experience with .NET /.NET CORE
Experience with API best practices and development
Experience with Agile or Scrum software development methodology
AWS knowledge is a plus
DESIRABLE (PLUS)
- NodeJS
- Express
- MongoDB
-AWS
Full time - Remote work
Conversational English


Flexible hours
Flexible schedule and freedom for attending family needs or personal errands.
This company is a Best Place to Code.
Best Place to Code acknowledges the companies that strive to offer the best possible workplace to software and technology employees.
Remote work policy
Locally remote only
Position is 100% remote, but candidates must reside in Costa Rica, Honduras, Bolivia, Chile, Peru, Colombia, Mexico or Argentina.