Analista ServiceNow
in Deloitte
Closed job - No longer receiving applicants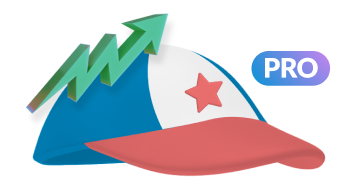 Be the first to apply to the next job.
This job already got lots of applicants. Coach Pro gives you real-time alerts so you are the first to apply to the job you want.
¿Buscas generar impactos significativos con tu trabajo? ¿Te interesa la innovación y desarrollar tus habilidades de liderazgo?
En Deloitte, encontrarás un espacio intelectualmente desafiante, diverso, inclusivo, y comprometido con su entorno, que potenciará el camino profesional que hoy desees emprender.
Con un equipo multidisciplinario y una red global de expertos y expertas que comparten las mejores prácticas y experiencias del mercado, Deloitte se destaca por la entrega de un servicio de excelencia, conectado con las últimas tendencias, que ofrece a sus profesionales un espacio de aprendizaje único donde se incentiva el liderazgo en todo nivel.
¿Qué impacto quieres hacer?
Nuestras ofertas laborales están abiertas a todos quienes, dentro del marco de la Ley de Inclusión, quieran formar parte de esta gran Firma, aportando con sus distintas capacidades y fortalezas, tanto humanas como profesionales.
Funciones del cargo
Nos encontramos en búsqueda de los mejores profesionales que quieran sumarse a nuestra función de Consulting, para nuestra línea de ServiceNow.
El profesional trabajará dentro del equipo de ServiceNow, apoyará en proyecto de asesoría e implementación de la plataforma ServiceNow para clientes locales, regionales e internacionales (Canadá y US).
Apoyará al equipo en las soluciones de implementacion y desarrollo principalemente en la herramienta de ServiceNow.
Requerimientos del cargo
· Profesionales titulados de carreras de Ingeniería Informática o ingenierias a fines.
· Inglés conversacional avanzado (excluyente).
. Conocimientos o experiencia en ITIL.
. Conocimientos o experiencia en ITSM
Conditions
Wellness program
Deloitte offers or subsidies mental and/or physical health activities.
Flexible hours
Flexible schedule and freedom for attending family needs or personal errands.
Life insurance
Deloitte pays or copays life insurance for employees.
Meals provided
Deloitte provides free lunch and/or other kinds of meals.
Partially remote
You can work from your home some days a week.
Digital library
Access to digital books or subscriptions.
Health coverage
Deloitte pays or copays health insurance for employees.
Mobile phone provided
Deloitte provides a mobile phone for work use.
Dental insurance
Deloitte pays or copays dental insurance for employees.
Computer provided
Deloitte provides a computer for your work.
Informal dress code
No dress code is enforced.
Beverages and snacks
Deloitte offers beverages and snacks for free consumption.
Vacation on birthday
Your birthday counts as an extra day of vacation.
Remote work policy
Locally remote only
Position is 100% remote, but candidates must reside in Chile.