C1 Desarrollador Back-end Java Home Office
in Sophos Solutions
Closed job - No longer receiving applicants
Follow
Follow Sophos Solutions in Get on Board and we'll notify you when new jobs are published.
More open jobs from Sophos Solutions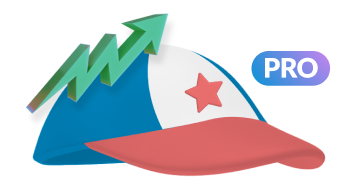 Be the first to apply to the next job.
This job already got lots of applicants. Coach Pro gives you real-time alerts so you are the first to apply to the job you want.
Solidez financiera, estabilidad laboral y crecimiento; representamos a uno de los líderes en soluciones tecnológicas a nivel mundial, desarrollamos software y productos innovadores, tenemos presencia a nivel nacional; buscamos un desarrollador Java Back End para nuestro equipo en Colombia en esquema remoto.
Funciones del cargo
Colaboración con frontend developers para diseñar elementos de alta calidad para el usuario.
Optimización de las aplicaciones para ofrecer una mayor rapidez y comodidad, asegurándose de que las plataformas existentes puedan expandirse en el futuro.
Incorporación de elementos de seguridad adecuados y preparados para el futuro y la supervisión de su funcionalidad permanente.
Implementación de aplicaciones de almacenamiento de datos y el mantenimiento de su eficacia.
Trabajo con la dirección para garantizar que la experiencia de usuario siga siendo de alto nivel.
Colaboración con los miembros del equipo correspondientes en todas las fases de los procesos pertinentes.
Requerimientos del cargo
5 años de experiencia mínima como:
Mínimo 3 a 4 años de experiencia como desarrollador de software back-end
Conocimiento en tecnologías back-end con JavaEE orientadas a consumo web (Servlets, JSP's, Maven, Payara Server)
Implementación y consumos de servicios REST y SOAP
Uso de bases de datos relacionales MySQL, PostgreSQL, SQL Server, SQLite, etc.
Haber utilizado tecnologías para versionamiento de código como Github
Opcionales
Deseable en despliegue de servidores con NGINX (Webmin), línea de comandos.
Conocimiento deseable en instalación de certificados SSL
Conocimiento en sistema operativo Linux o Windows
Muy deseable manejo de Azure o GCP
Inglés intermedio para lectura de documentación técnica
Independiente y proactivo. Aprender cosas nuevas de manera rápida y autodidacta. Resolución de problemas.
Conocimiento de metodologías agiles.
Conocimiento en HTML, CSS3, Bootstrap con JavaScript cualquier framework Angular, VueJS, NodeJs, ReactJS.
Muy deseable no SQL.
Condiciones
Ingreso en COP + Prestaciones de Ley y capacitación
Horario de lunes a viernes de 9:00 a 19:00 pm
Zona de trabajo: Home office
Health coverage
Sophos Solutions pays or copays health insurance for employees.
Computer provided
Sophos Solutions provides a computer for your work.
Informal dress code
No dress code is enforced.
Remote work policy
Locally remote only
Position is 100% remote, but candidates must reside in Colombia.