Full-Stack Developer
in EmbedX
Closed job - No longer receiving applicants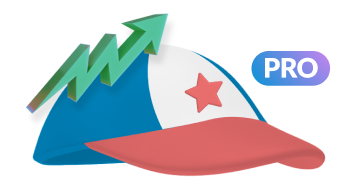 Be the first to apply to the next job.
This job already got lots of applicants. Coach Pro gives you real-time alerts so you are the first to apply to the job you want.
Permitimos a cualquier plataforma digital hacer upselling ofreciendo seguros y garantías extendidas a sus usuarios. Lo hacemos mediante dos formas:
Construimos plugins en las distintas plataformas de e-commerce, como Shopify o Magento, para que cualquier e-commerce pueda instalarlo y ofrecer estos productos a sus usuarios
Tenemos una API desarrollada para que cualquier plataforma desarrollada in-house se pueda integrar fácilmente.
Somos parte de Startup Chile y del portafolio de Digital Ventures.
Somos un equipo joven, simpático, tenemos un muy buen ambiente laboral, relajados, horario flexible y jornadas de trabajo presenciales o remotas, como prefieras.
Funciones
Desarrollar nuevos plugins así como tomar control de algunos de los que tenemos para poder hacer mejoras y mantenimiento
Desarrollo de nuevas integraciones a través de nuestra API
Participar en el proyecto de Dockerizar todos nuestros servicios
Requerimientos
Buscamos un Linux dev. Tiene que saber buscar qué procesos corren en una máquina, y cómo terminar un proceso. Y si entiende bash (o quiere defender zsh o ksh) mejor.
Deberías ser capaz de escribir piezas de código en go y bash. (No buscamos expertos, te ayudamos con eso) y si sabes terraform es un bonus para nosotros
Ideal manejar las tecnologías con las que trabajamos (Node, Vue, Expres, php, JavaScript).
Conditions
Fully remote
You can work from anywhere in the world.
Flexible hours
Flexible schedule and freedom for attending family needs or personal errands.
Informal dress code
No dress code is enforced.
Vacation over legal
EmbedX gives you paid vacations over the legal minimum.
Vacation on birthday
Your birthday counts as an extra day of vacation.
Remote work policy
Fully remote
Candidates can reside anywhere in the world.