https://getonbrd-prod.s3.amazonaws.com/uploads/users/logo/8727/SumUp_logo_ModernInk_RGB-Symbol_SoMe_linkedin400.jpg
Senior Software Engineer Golang y/o Ruby
in SumUp
Closed job - No longer receiving applicants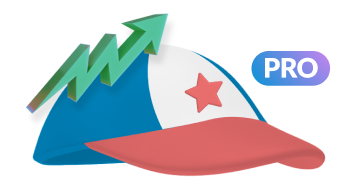 Be the first to apply to the next job.
This job already got lots of applicants. Coach Pro gives you real-time alerts so you are the first to apply to the job you want.
We believe in the everyday hero. Small business owners are at the heart of all we do, so we create powerful, easy-to-use financial solutions to help them run their businesses. With a founder's mentality and a 'team-first' attitude, our diverse teams across Europe, South America and the United States work together to ensure that the small business owners we partner with can be successful doing what they love.
As part of our vision to become a truly global Engineering & Product org, we have started to build out local, autonomous, cross-functional squads that can take any aspect of our product and take it from concept to production with full autonomy. As a Software Engineer, you will be a part of our new squad in Chile, giving the freedom to experiment with new things and apply your ideas in our products.
In SumUp we see value in working side by side with our teams, cultivating our culture and giving space for the spontaneity of the day to day; ¡this is why our work dynamic is hybrid!
Funciones del cargo
What you'll do
Participate in API design and implementation for both internal APIs and those exposed to our third-party integrators;
Provide thoughtful and comprehensive documentation and testing for your features before shipping them;
Design, implement, and iteratively improve new services and systems;
Collaborate with other Software, QA and DevOps engineers to ensure smooth deployment, continual operation and support for quality software;
Coach and mentor other engineers to increase their abilities and productivity;
Actively provide code review feedback to other software engineers, considering both style and implementation;
Interact daily with our different areas bringing technical perspective for each new feature, but also taking into account the business value added on it.
Requerimientos del cargo
You'll be great for this position if
You have at least 5 years of experience and 2 with Golang and/or Ruby;
You have good English communication skills, both speaking and writing. Portuguese is a plus;
You have experience with Git and SQL (PostgreSQL);
You have solid debugging and problem-solving skills;
You're familiar with Agile Methodologies (Scrum or Kanban).
Condiciones
Why you should join SumUp
We're a truly global team of 3000+ people from 60+ countries, spread across 3 continents.
You'll be part of an amazing team and work environment that works with passion and purpose to achieve incredible results.
You'll have the opportunity to make an impact as we work in flat hierarchies.
We have flexible working hours - you make your own schedule and have the freedom to align with the team if you want to work from home.
We have competitive compensation and great benefits
Wellness program
SumUp offers or subsidies mental and/or physical health activities.
Accessible
An infrastructure adequate for people with special mobility needs.
Pet-friendly
Pets are welcome at the premises.
Equity offered
This position includes equity compensation (in the form of stock options or another mechanism).
Flexible hours
Flexible schedule and freedom for attending family needs or personal errands.
Bicycle parking
You can park your bicycle for free inside the premises.
Health coverage
SumUp pays or copays health insurance for employees.
Company retreats
Team-building activities outside the premises.
Computer repairs
SumUp covers some computer repair expenses.
Commuting stipend
SumUp offers a stipend to cover some commuting costs.
Computer provided
SumUp provides a computer for your work.
Education stipend
SumUp covers some educational expenses related to the position.
Performance bonus
Extra compensation is offered upon meeting performance goals.
Informal dress code
No dress code is enforced.
Recreational areas
Space for games or sports.
Vacation over legal
SumUp gives you paid vacations over the legal minimum.
Beverages and snacks
SumUp offers beverages and snacks for free consumption.
Vacation on birthday
Your birthday counts as an extra day of vacation.
Parental leave over legal
SumUp offers paid parental leave over the legal minimum.