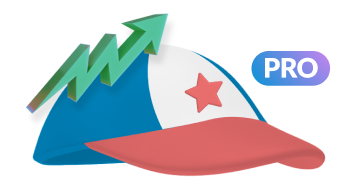 Be the first to apply to the next job.
This job already got lots of applicants. Coach Pro gives you real-time alerts so you are the first to apply to the job you want.
Virtualis is one of the Leaders in helping businesses build elite virtual sales teams. We have supported the growth of more than 500 businesses in the United States and our client portfolio is growing daily. Our Mission is to connect young and aspiring professionals in the LATAM region with top-tier businesses in the United States and offer career growth.

We are seeking a Sales Development Representative to join our team. The ideal candidate will have a passion for sales and experience interfacing with clients in a B2B or B2C environment. Our Sales Development Representative is responsible for generating new leads, maintaining and growing the existing databases, and meeting targets.
This is an exciting opportunity to join our company during our time of hyper-growth! If you're an achiever with a passion to help businesses scale up, then we'd love you to join our team!
Job functions
Conducting research to identify potential prospect
Building contact list (both warm and cold list)
Making outbound calls/processing inbound calls to achieve weekly and monthly goals
Email Marketing and follow-ups
Explaining basic features and services being offered to the clients
Other related duties as assigned
Qualifications and requirements
Minimum of 2 years experience cold calling US businesses
Experience using LinkedIn Sales Navigator, Apollo, Seamless, GHL or other similar prospecting or lead generation applications
Demonstrated track record of over-achieving quota
Highly Proficient in English, both written and oral
Possess some knowledge of effective sales strategies, as well as industry best practices
Experience gained from any of the following industries: Healthcare, Financial / Insurance, Construction, Logistics, Tech, Digital Marketing, etc,
Ability to fluently converse in English daily, with a neutral accent
Creative and critical thinking skills
High attention to detail and due diligence, adaptable, good at multitasking
Proactive with a go-getter mindset
Able to thrive in a remote work environment
Proficiency with different tools and cloud-based platforms such as MS Office, Hubspot, Zoom, Google Suite, and common CRM systems
Possess own PC/laptop with 8GB RAM, and a minimum processor of Core i5, higher or equivalent
Stable internet connectivity of at least 25mbps
Sustained comfortability and efficiency in a work-from-home set-up
Can start immediately
Conditions
Permanent work-from-home set-up
Competitive starting rate paid in USD, plus performance incentives
Remote work allowance
Retention bonus
Paid US holidays
Performance merit increases every 6 months of employment
Growth and development opportunities
Health coverage
Virtualis pays or copays health insurance for employees.
Remote work policy
Locally remote only
Position is 100% remote, but candidates must reside in Peru, Mexico, Ecuador, Colombia, Chile, Panama, Guatemala, Argentina, Paraguay, Uruguay, Bolivia, Dominican Republic, El Salvador, Honduras, Nicaragua, Brazil or Costa Rica.