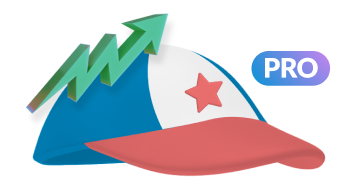 Be the first to apply to the next job.
This job already got lots of applicants. Coach Pro gives you real-time alerts so you are the first to apply to the job you want.
Virtualis is one of the Leaders in helping businesses build elite virtual sales teams. We have supported the growth of more than 500 businesses in the United States and our client portfolio is growing daily. Our Mission is to offer better work opportunities to experienced professionals with specialized skills.
This is an exciting opportunity to join our company during our time of hyper-growth! If you're a goal-oriented Appointment Setter with a passion to help businesses succeed, and possess the ability to identify and develop new business prospects, then we'd love to have you join our team!
Job functions
Perform outbound sales activities such as cold-calling, email campaigns, and social media outreach to generate new leads and expand the client base.
Qualify leads and convert them into clients through effective consultative selling techniques.
Develop and maintain strong relationships with key decision-makers at client companies.
Understand client needs and develop customized solutions.
Drive revenue growth by negotiating contracts and pricing agreements with clients.
Effectively manage and prioritize leads, opportunities, and client relationships in a CRM system.
Keep up-to-date with industry trends and best practices to continuously innovate and improve offerings.
Qualifications and requirements
Requirements
Bachelor's degree in Business, Sales, Marketing, or a related field.
3+ years of experience in B2B / B2C sales
Proven track record of meeting and exceeding sales targets.
Strong understanding of the talent acquisition process, including sourcing, screening, and selection.
Excellent communication, negotiation, and interpersonal skills.
Excellent client management skills
Ability to work independently and in cross-functional teams.
Proficient with CRM software, Microsoft Office, and lead generation tools.
Conditions
Benefits
Permanent Work-from-Home setup, work anywhere
Performance-based incentives
Internet Service Provider Subsidy
Paid US Holidays
Retention Bonus
Performance merit salary increases
Health coverage
Virtualis pays or copays health insurance for employees.
Remote work policy
Locally remote only
Position is 100% remote, but candidates must reside in Peru, Chile, Colombia, Panama, Guatemala, Mexico, Ecuador, Argentina, Uruguay, Paraguay, Brazil, Costa Rica, El Salvador, Honduras, Nicaragua, Bolivia or Dominican Republic.