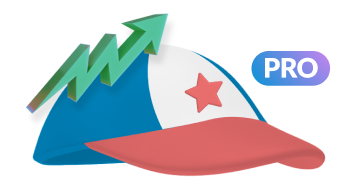 Be the first to apply to the next job.
This job already got lots of applicants. Coach Pro gives you real-time alerts so you are the first to apply to the job you want.
Why Apply to Koombea?
Did you know that Koombea is one of Latin America's fastest-growing software development companies? We help our clients all over the world build digital products that make users' lives better.
By joining our team, you will not only receive amazing benefits and become part of a flexible and innovative work culture. You will also get to share directly with some of the region's most talented and intelligent software developers.
What You'll Do
Work closely with the clients and technical team to build the most suitable and technically feasible solutions
Collaborate with multiple internal and external stakeholders to gather all the resources and inputs for your proposals.
Build, drive and own the relationship with your clients and be their trusted advisor.
Gather, analyze, estimate and validate requirements from all sources using various tools and methodologies.
Write user stories capturing the functional as well as technical scope and business objectives based on both user needs and a good understanding of information technology, business processes, and industry requirements.
Discover all possible assumptions, dependencies and risks associated with a project.
Drive estimations and compile quotations.
Plan and run requirement workshops independently.
What You'll Bring to the Team
4+ years experience
English B2 or C1.
Ability to drive confident and engaging discussions with the clients across platforms - calls, workshops, emails, documents, etc
Ability to handle multiple projects simultaneously
Relevant experience with writing user stories or creating other forms of scope documents
Need to be good and quick with numbers
Relevant experience with agile estimations or any other estimation framework for software projects
Relevant experience in IT pre-sales
The ability to work fluently in English and Spanish
Effective communication skills - verbal as well as written
It would be a plus if you have experience/knowledge with
Certification of Capability in Business AnalysisTM (CCBA®) | Nice to have
Fundamentals in AWS cloud computing | Nice to have
Experience using Lucid Chart | Nice to have
We Offer You
Flexible Working Schedule
Health Insurance
Remote Work
Competitive Compensation
Performance Bonuses
Surprise Goodies
Wellness program
Koombea offers or subsidies mental and/or physical health activities.
Flexible hours
Flexible schedule and freedom for attending family needs or personal errands.
Internal talks
Koombea offers space for internal talks or presentations during working hours.
Life insurance
Koombea pays or copays life insurance for employees.
Health coverage
Koombea pays or copays health insurance for employees.
Dental insurance
Koombea pays or copays dental insurance for employees.
Computer provided
Koombea provides a computer for your work.
Education stipend
Koombea covers some educational expenses related to the position.
Vacation over legal
Koombea gives you paid vacations over the legal minimum.
Vacation on birthday
Your birthday counts as an extra day of vacation.
Remote work policy
Locally remote only
Position is 100% remote, but candidates must reside in Colombia, Honduras, Costa Rica, Chile, Paraguay, Uruguay, Bolivia, Peru, Dominican Republic, Guatemala, Argentina, El Salvador, Mexico, Panama or Brazil.