Maintenance: Thursday September 29, at 10:00 UTC, est: 3 hours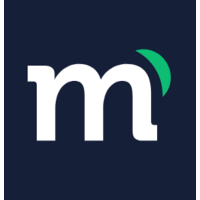 https://getonbrd-prod.s3.amazonaws.com/uploads/users/logo/507/Screenshot_from_2021-11-15_16-11-42.png
Senior Java Developer
in Modyo
16 applications
Replies between 1 and 7 days
Last checked today
Somos una empresa 100% remota de software. Nuestro producto es una Plataforma de Experiencia Digital Next-Gen en la que nuestros clientes pueden crear y gestionar experiencias digitales para sorprender a sus clientes. Trabajamos con algunas de las organizaciones más importantes de América Latina y ahora estamos creciendo internacionalmente. Emocionante, ¿verdad?.
Nuestro equipo tiene más energía que nunca. Estamos buscando personas que quieran unirse a una empresa con profunda experiencia en el desarrollo de software, que les apasionen los desafíos, ser parte de un entorno colaborativo y el aprendizaje continuo.
Algunas de tus responsabilidades serían
Desarrollar código fuente de calidad.
Refinar técnicamente las tareas asignadas y buscar soluciones creativas para los problemas que se presenten en los proyectos con clientes.
Trabajar en colaboración con los miembros del equipo y las diferentes áreas internas para responder eficazmente a las consultas planteadas.
Entender el modelo de negocio del cliente para implementar una solución tecnológica eficaz.
Participar en la definición de requisitos y especificaciones con el cliente.
Seguir procesos internos de desarrollo y publicación.
Seguir buenas prácticas y promover la mejora continua en los procesos y metodologías que llevamos.
Lo que estamos buscando
Más de 3 años de experiencia como ingeniero de software.
Experiencia programando en Java (Spring Boot exclusivamente), Unit testing.
Experiencia trabajando con arquitecturas basadas en la web (MVC, Microservicios, protocolo HTTP).
Al menos un nivel intermedio de inglés (conversacional). Queremos convertirnos en una empresa de clase mundial y el inglés es el idioma universal.
Será aún mejor si
Tienes experiencia trabajando en la industria financiera, de seguros y/o tecnológica.
Algunos de nuestros beneficios
🌴 Vacaciones adicionales.
🌎 Equipo distribuido - Trabaja desde cualquier parte!
⏰ Horario flexible.
📚 Desarrollo de carrera.
💻 Equipamiento.
🎉 Team building y celebraciones.
💚 Y más…
Flexible hours
Flexible schedule and freedom for attending family needs or personal errands.
Internal talks
Modyo offers space for internal talks or presentations during working hours.
Paid sick days
Sick leave is compensated (limits might apply).
Digital library
Access to digital books or subscriptions.
Computer repairs
Modyo covers some computer repair expenses.
Computer provided
Modyo provides a computer for your work.
Education stipend
Modyo covers some educational expenses related to the position.
Personal coaching
Modyo offers counseling or personal coaching to employees.
Informal dress code
No dress code is enforced.
Vacation over legal
Modyo gives you paid vacations over the legal minimum.
Remote work policy
Locally remote only
Position is 100% remote, but candidates must reside in Chile, Colombia, Mexico or Peru.
About Modyo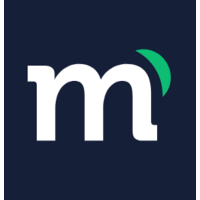 https://getonbrd-prod.s3.amazonaws.com/uploads/users/logo/507/Screenshot_from_2021-11-15_16-11-42.png
Una empresa 100% remota que desarrolla e implementa una plataforma de experiencias digitales de última generación que simplifica la vida de millones de personas en el mundo. — Modyo's full profile