Maintenance: Thursday September 29, at 10:00 UTC, est: 3 hours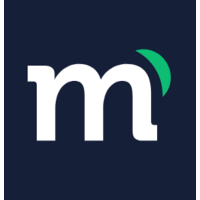 https://getonbrd-prod.s3.amazonaws.com/uploads/users/logo/507/Screenshot_from_2021-11-15_16-11-42.png
Senior DevOps Engineer
in Modyo
Closed job - No longer receiving applicants
Follow
Follow Modyo in Get on Board and we'll notify you when new jobs are published.
More open jobs from Modyo
We are a 100% remote software company. Our product is a Next-Gen Digital Experience Platform where our clients can create and manage digital experiences to surprise their customers. We work with some of the most important organizations in Latin America and now we are growing internationally. Exciting, isn't it?
Our team is more energized than ever. We are looking for people who want to join a company with deep experience in software development, who are passionate about challenges, being part of a collaborative environment and continuous learning.
About the role
As a DevOps Engineer, you'll help build a meaningful engineering discipline, combining software and systems to develop creative engineering solutions to operations problems. You'll join a team of curious problem solvers with a diverse set of perspectives who are thinking big. You'll be supported by an organization that provides the support and mentorship you need to learn and grow in this environment.
Some of your responsibilities:
Perform deep dives into partner team's infrastructure to consult and support their augmentation into the importance of reliability, scalability, stability and best practices architecture from Dev and after going to Prod.
Drive standardization efforts across multiple disciplines, systems, software, and practices.
Develop new software-based solutions to infrastructure, operations and software engineering problems.
Engage software developers & architects spread across all client clusters to solve and spread the word on complicated production facing issues, which will bring best practices and shared knowledge across the whole Technology team.
Automate controls and develop tools that allow us to detect intrusions or vulnerabilities. Technically evaluate vendor security solutions.
What we are looking for
At least 3 years of experience in Amazon AWS.
Experience with Continuous Integration tools (AWS Codepipeline, TeamCity, Jenkins).
Expertise in building, deploying, troubleshooting, and supporting software with focus on AWS.
Knowledge and experience with Disaster Recovery Planning and implementation.
At least an intermediate level of English (exclusive). Remember, we want to become a world-class company and English is the universal language.
Languages like Javascript, Java, Ruby on Rails using docker containers.
Some of our benefits
🌴 Additional vacations
🌎 Distributed team - Work From Anywhere
⏰ Flexible schedule
📚 Career development
💻 Equipment
🎉 Team building and celebrations
💚 And more...
Wellness program
Modyo offers or subsidies mental and/or physical health activities.
Flexible hours
Flexible schedule and freedom for attending family needs or personal errands.
Internal talks
Modyo offers space for internal talks or presentations during working hours.
Life insurance
Modyo pays or copays life insurance for employees.
Partially remote
You can work from your home some days a week.
Digital library
Access to digital books or subscriptions.
Health coverage
Modyo pays or copays health insurance for employees.
Computer repairs
Modyo covers some computer repair expenses.
Computer provided
Modyo provides a computer for your work.
Personal coaching
Modyo offers counseling or personal coaching to employees.
Informal dress code
No dress code is enforced.
Vacation over legal
Modyo gives you paid vacations over the legal minimum.
Parental leave over legal
Modyo offers paid parental leave over the legal minimum.
Remote work policy
Locally remote only
Position is 100% remote, but candidates must reside in Chile.